Feb20
Punk rock
Punk Rock - A Brief History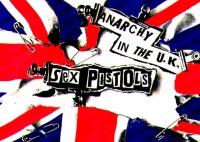 Punk rock refers to a rock music genre that gained popularity in the Unites States, Australia and the United Kingdom during the years, 1974 to 1976. This style of music was deeply rooted in glam rock, garage rock, pub rock and also other rock forms especially the current protopunk music. Fast, hard-edged, stripped-down instrumentation, short songs with political or anti-establishment lyrics were the common features of this music.
The typical instruments played in punk rock were drums, bass, electric guitar and vocals. The 'do-it-yourself' attitude reigned high among the punk bands and most recordings were self-produced and distributed through informal and illegal channels. Soon punk music became a major cultural phenomenon particularly in the United Kingdom and this music mostly took root among the locals especially those who did not want to be associated with mainstream music. The punk subculture which subsequently emerged witnessed a lot of youth rebellion and was characterized by edgy and modern clothes and also anti-authoritarian ideals and principles.
Punk music began to get more aggressive and edgy with styles like hardcore and Oi! becoming the staple. This also led to the evolvement of newer music types like post punk and alternate rock movements. Punk music slowly began to be replaced by pop punk by the turn of the century when bands like The Offspring and Green Day gained widespread popularity among the youth. Punk Music came to the limelight by then.
There were many popular punk rock bands and a classic example is Green Day which produced a lot of meaningful songs written about politics, religion, government etc. The members of the band include vocalist and lead guitarist, Billie Joe Armstrong who was known for his rich, strong voice, Mike Dirnt who is considered to be the best bass player of all times and Tre Cool, a drummer par excellence. One of the most famous songs by this band is Jesus of Suburbia and the most famous album is American Idiot. Another extremely popular punk band was Blink-182 which was created by Mark Hoppus, Tom DeLonge and Travis Barker. Some of their famous songs include Up All Night, Hearts all gone, Ghost on the dance floor and After midnight.
Some of the other famous punk bands include My Chemical Romance, Bluff Soon, Rise Against, The Ramones, sum 41, Sex Pistols, Simple Plan, The Misfits and The Clash. Each of these bands was famous and has a faithful fan following even today. Some of the greatest punk songs of all times include Blitzkrieg Bop, I wanna be your boyfriend and I wanna be sedated by The Ramones; Anarchy in the UK and God save the Queen by The Sex Pistols; Complete Control by The Clash; Where Eagles dare by The Misfits and Holiday in Cambodia by Dead Kennedys.
Nowadays punk music has somehow joined the mainstream. For example you can see some of the bands featured on slot machines at online casino reviews sites. The music itself is often used in modern movies as background sound, for instance The Clash are regularly used. Punks were characterized by their unique hair cuts, and this style is also main stream and not as controversial as it used to be, sometimes seen in poker tournaments when a player wants to scare his opponents with his look.
Punk rock songs focused on lyrics which were heavy with political and social commentaries. Music style was secondary and most songs were quite simple in structure with a three to four chord progression. Punk music has always been controversial and appealed to only a particular segment of the society. Most followers were youths who loved the edgy and strong rebellion of this music genre in the form of strong lyrics and subtle music.